Location415 Photo Booth Options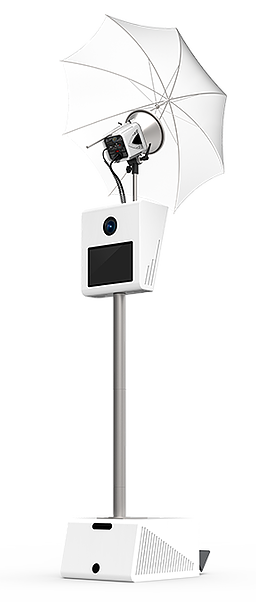 Location415 Open Air Photo Booth
Location415 Luxury Photo Booth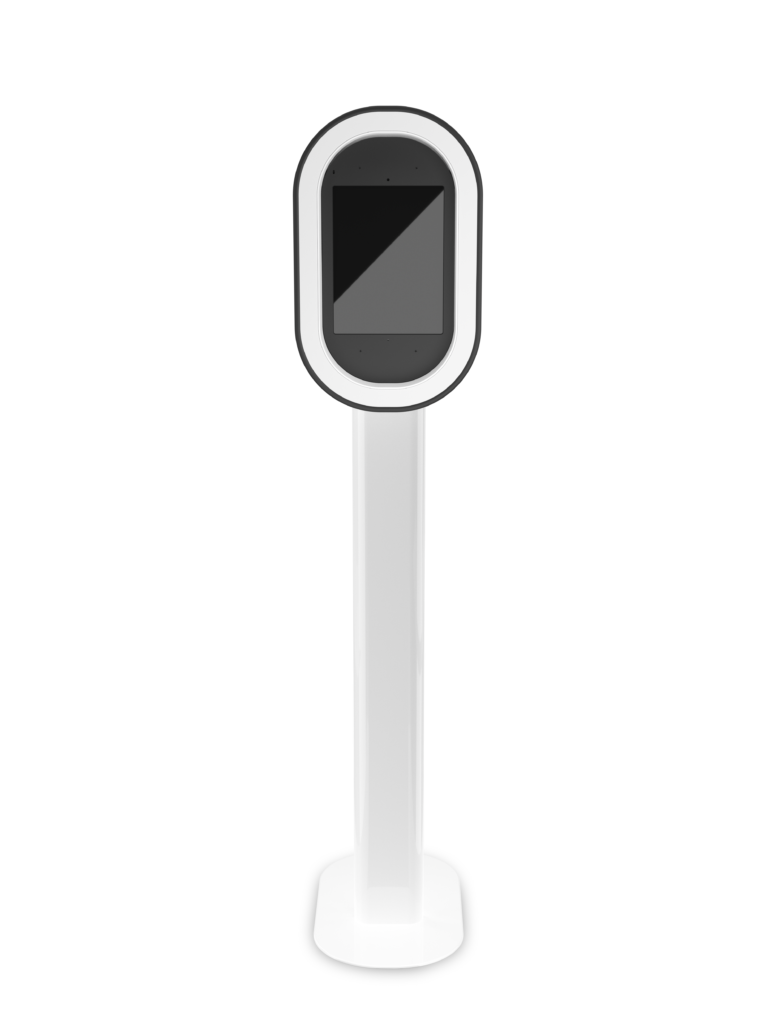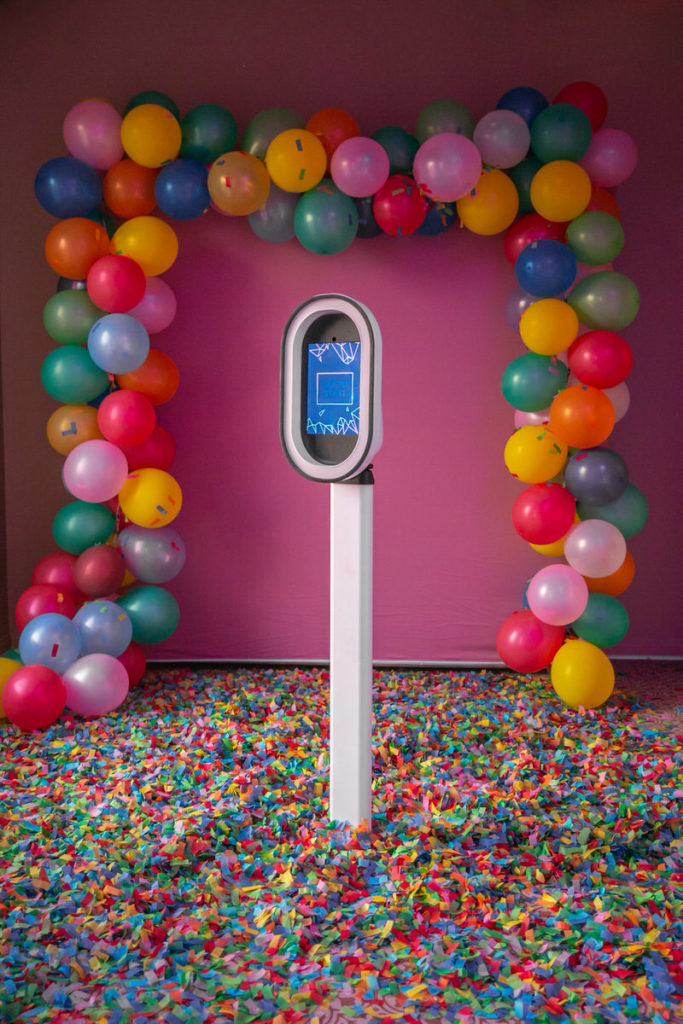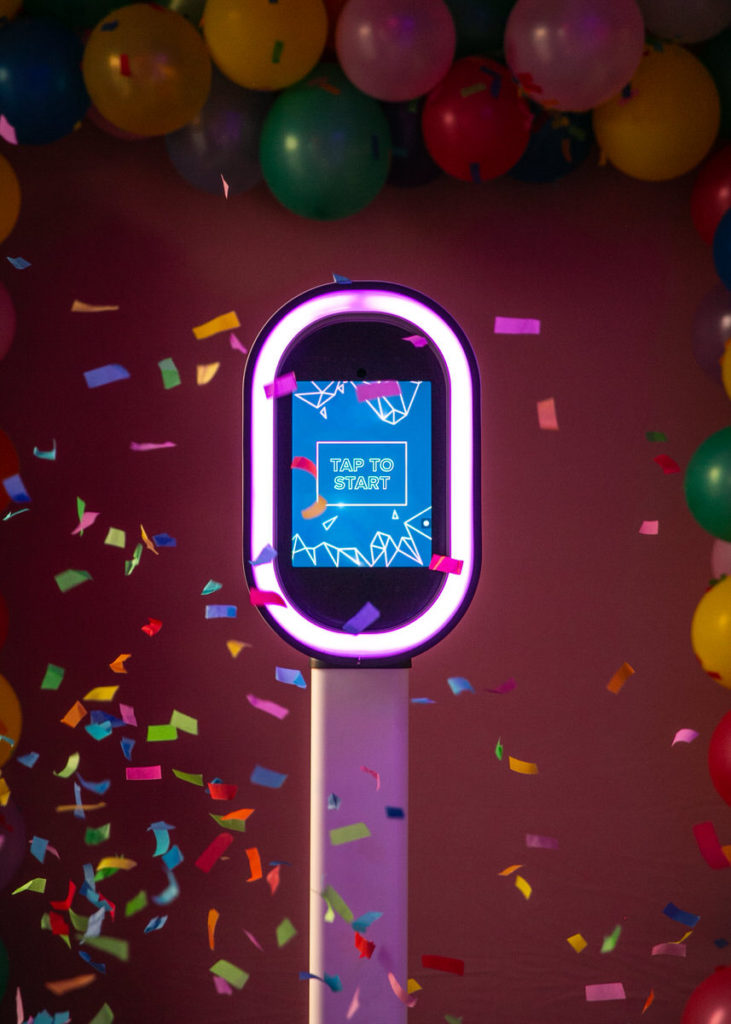 Each booth comes with a friendly attendant, tons of really fun props and  up to a ten guests in each photo and prints right on the spot!  Your guests will get two – 2″x6″ classic strips printed in seconds!  Plus, we can customize your photo strips to include your names, hashtags or just about anything.  Book your Photo Booth rental in the Bay Area today!
There's nothing better than your friends and family letting loose and in our stylish open-air Photo Booth that looks great in any space!  Super space-conscious and aesthetically pleasing, (did we mention so much fun!) our photo booth is the perfect addition to your event.  Plus, with our cloud storage, we send you a website link to every photo taken so you won't miss a moment! Our photo strips are the perfecto memento from your big day and will last a lifetime.
Why Choose Location415 Events?
1.  Picture Quality-Take a look at the pictures on this page, or on any of our galleries from past events.  These are not the webcam, or cell photo quality photos that you may get from some other options.  We use professional DSLR cameras along with photo shoot quality lighting to make sure that you look your best in a DNE Event picture.
2.  Elegant and Compact Design-The Location415 Booth wasbeautifully handcrafted to seamlessly integrate into any environment and look great.  It also has a very small footprint that allows it to be used in almost any venue, while it simultaneously allows for the largest number of people to take photos together.  This is no bulky box that only fits 2-3, or a homemade pvc-pipe contraption.  This is a top of the line Photo Booth.
3. InstantSocial Media Capabilities– Location415 guests have the option to use our Social Media Kiosk.  After your take your pictures, step over to our iPad to post your photos directly to Facebook or Twitter.  Choose to email or text the pictures directly to yourself.
​4. Unique Props and Custom Made Templates– Everyone has the props on a stick that you can order online, but at Location415, we hand pick our props to stand out from the rest.  From masquerade masks to court jester hats, you will not be disappointed in our variety of options. We can also customize the template on your photo strips the exact specification and designs that you want for your event.
5. The Best Prices in the Bay Area- When having photo booths of our quality and capability, you will often find prices in the thousands of dollars.  As a small, upcoming business, we are able to keep our prices reasonable, while offering a more personalized experience to our customers.  We have the flexibility to work with most reasonable budgets.
Silver Level
(2, 3 or 4 Hours)
• Digital Photos Only
• Basic Background
• Attendant
• Props
Gold Level
Most Popular!
(3 or 4 Hours)
Silver Level Plus:
• Unlimited 2×6 Prints
• Enhanced Background
• Emailed Photos with Social Kiosk
• Online Gallery of Photos
Platinum Level
(2, 3 or 4 Hours)
Gold Level Plus:
• Social Kiosk: Email, Facebook, Twitter
• Boomerang, GIF, Video Confessional Booth
• On Demand Kiosk Printing
• Flash Drive of All Photos
Get a proposal today!
415-425-9391
LOCATION415PHOTOBOOTH@GMAIL.COM
We can also customize our options to the specifications of your event.  Please inquire directly for more information.
Unique props and custom made templates tailored to your special event…
Be creative! Customize borders, layouts, text etc.
START HERE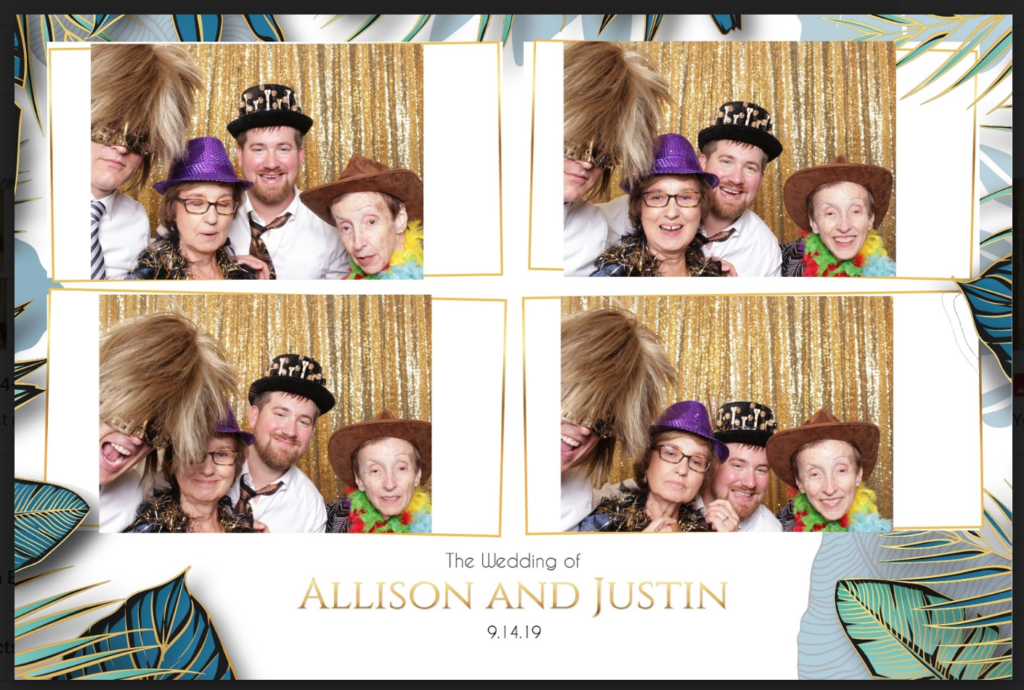 FOLLOW US ON INSTAGRAM @photobooth415
Instagram did not return a 200.