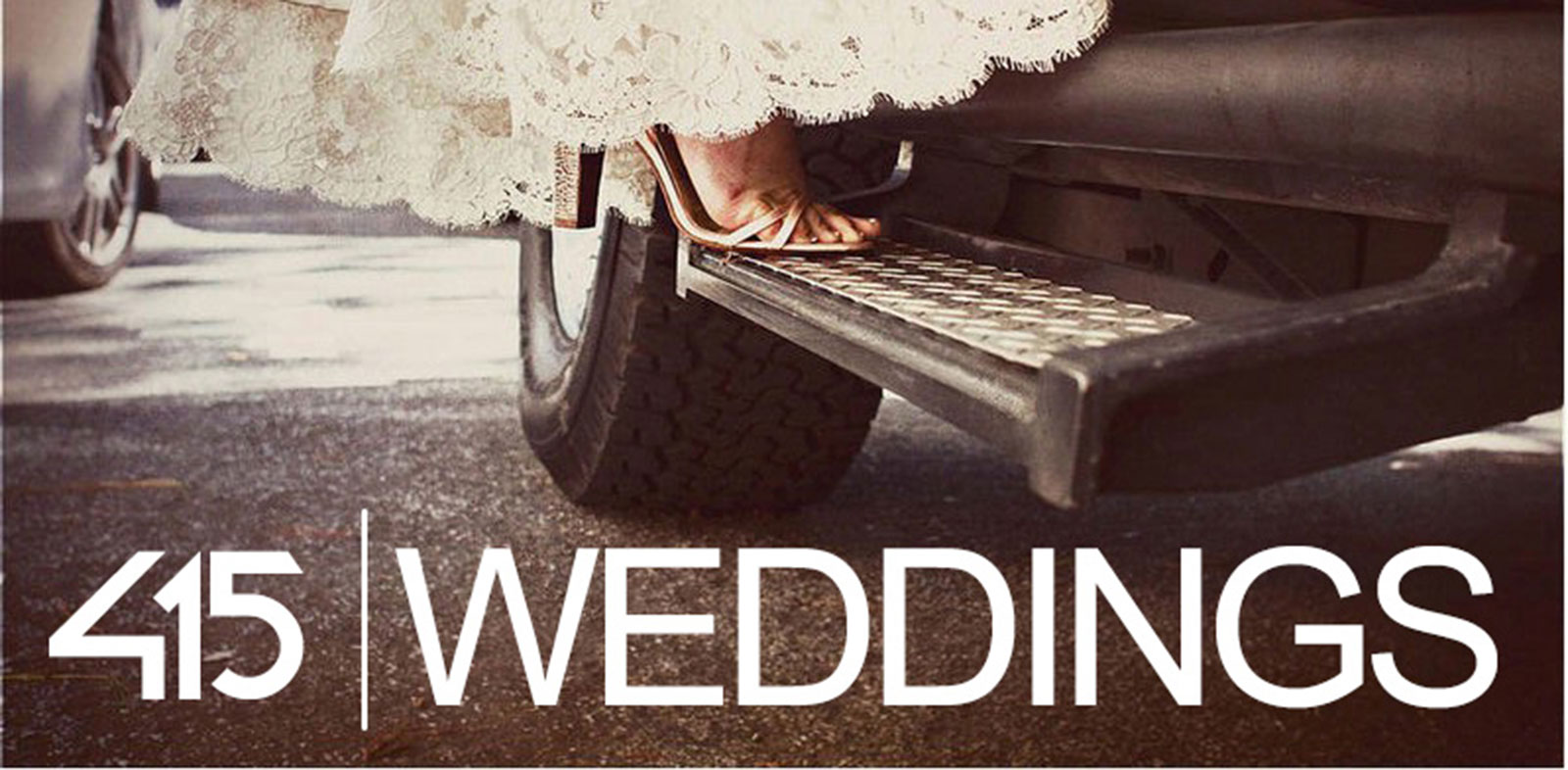 RELAX AND LOOK YOUR BEST WITH LOCATION 415 WEDDING PLANNING
Your wedding is one of the most memorable days of your life and no one understands the importance of your special day more than us. With our extensive experience in the event industry we will transform the vision of your wedding into reality. Let us be your guide for creating a memorable and seamless wedding experience. Location415 is designed to guide you from your first steps of wedding planning following through all aspects of your wedding day celebration.
Experience:
With over 10 years of special event planning experience we can plan and coordinate events as intimate as a dinners for 10 to as large as a galas for 800+ guests. We thrive on bringing your ideas to life and making sure your personality and style shine through no matter your budget.
Our Services
Pre-Wedding Services:

Unlimited planning consultations


Unlimited phone and email assistance


Initial planning session to discuss event details


Review vendors choices, contracts, and guest list.


Prepare detailed production schedule for your wedding, including vendor contact information, layout and timeline

Pre-plan ceremony, processional, and recessional

Contact vendors regarding time-line, pre-wedding preparations, and communication


Review and distribute time-line to the bridal party and wedding participants


Facilitate wedding rehearsal with officiant


Design of non-floral décor for ceremony and reception


Contact all vendors in advance (2 weeks) to confirm booking, coordinate arrival times and schedule, and answer any outstanding questions


Check-in meetings throughout the planning process


Scheduling and conducting on-site meetings with up to 5 vendors


Budget development


Planning checklist


Track all deposits, payments and due dates


Assist with any transportation scheduling
Wedding Day Services:

Manage wedding day according to established guidelines and time-line


Point of contact for vendors throughout celebration


Liaison between facility staff, vendors, and families


Queue musicians and bridal party for the processional and recessional


Assist with guest book and gifts


Up to eight (8) hours of personal service for your Day-of Manager and up to six (6) hours for Assistant


Check in and direct vendors


Facilitate and expedite formal photography


Ensure bridal party receives VIP food and beverage service


Communicate with caterers to ensure proper food and beverage service for wedding guests


Lead bridal party introductions, toasts, speeches, dancing, cake cutting, and garter and bouquet toss


Provide vendors their meals and distribute final payments


Oversee breakdown and clean-up of event


Direct photographer, videographer, and entertainment for duration of the event


Ensure that all equipment and personal items depart with the appropriate vendors and/or family members

Post Wedding Day Services:

Follow up with facility for final review


Follow up with vendors to review event and final billing
Location415 Wedding Planning starts at $1,000 and gives you complete peace of mind and assurance for a flawless wedding, from beginning to end. If you are interested in more information about our services, please contact us directly by phone 415.425.9391 or submit an inquiry by email